The Challenge



Creating moisture barriers for bio-based films
PepsiCo is one of the world's leading food and beverage companies and invests more than $700M in R&D annually. To achieve its goal of 100% RCB (recyclable, compostable or biodegradable) compliance by 2025, PepsiCo actively seeks new technologies and materials to replace plastics in its packaging.
One sustainable alternative for flexible packaging (e.g. potato chip bags) are bio-based films, but they are less effective at protecting product from moisture and corrosion. Sameer Talsania, PhD, Senior Manager of External Innovation, and Sri Narayan-Sarathy, PhD, Senior Principal Scientist, were in search of materials or coatings that could layer on top of bio-based films to prevent moisture and contaminants from seeping through, but without sacrificing biodegradability.

In 2018, the containers and packaging sector created more than 14.5 million tons of plastic waste.
The Solution



Connecting with a global network of scientists
PepsiCo provided Halo with a problem statement characterizing the technical challenges and requirements for a solution. With expert guidance from its packaging advisors, Halo optimized the problem statement to further clarify the requirements and organized user testing sessions with a panel of packaging scientists. Based on feedback from these sessions, Halo created the following RFP: Moisture barriers for packaging dry goods.
In addition to promoting the RFP to its network, Halo planned and executed a webinar hosted by Dr. Talsania and Dr. Narayan-Sarathy, and attended by nearly 100 scientists and startups from around the world. Participants gained insight into PepsiCo's overall innovation activities and learned more about specific technologies and approaches that were of particular interest. Following a brief presentation, Dr. Talsania and Dr. Narayan-Sarathy fielded inquiries about the RFP requirements directly from researchers.
Sameer Talsania, Senior Manager, External Innovation, and Sri Narayan-Sarathy, Senior Principal Scientist, discuss the opportunity on Halo and answer questions directly from scientists during the webinar.
The Results



Receiving high quality proposals in a short time
To source new technologies and identify research partners, PepsiCo has consultants and experimented with a variety of platforms. For this particular RFP, PepsiCo needed a partner with a large, active network of academia and startups. Halo's network provided an impressive number of quality proposals.
Less than 30 days after posting the RFP on Halo, PepsiCo received 57 proposals and screened 33 for further discussion. The list was further narrowed down to a short list of 8 proposals, based on additional details received and/or evaluation of proof of concept samples. Currently, PepsiCo has 5 active projects to solve for this challenge resulting from the Halo RFP. PepsiCo has developed connections with these researchers who are now all part of its private network of packaging scientists on Halo. In the future, PepsiCo can continue to tap into their expertise, keep track of their research progress and provide guidance for how best to translate their innovation into a commercial product that PepsiCo can then bring to market and scale globally.
In less than 30 days, PepsiCo received 57 proposals and screened 33 for further evaluation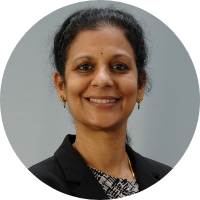 "Halo made it easy to source proposals to our RFP, share feedback with colleagues and connect directly with the researchers to learn more. The fact that we identified more than 30 proposals for further screening speaks to their quality and relevance."
Sri Narayan-Sarathy, PhD
Senior Principal Scientist, PepsiCo
Connect with us to learn more